Making your website accessible to everyone should be the standard, not the exception. I'd even argue that web accessibility standards will be the future for both marketing AND your website.
Remember when smartphones first came out?
All of a sudden we had unlimited access to the internet and became aware of our very limited data plans. Large (bulky) sites had to quickly pivot. They needed to find the funds and tech required to build a new website that you could access from your pocket.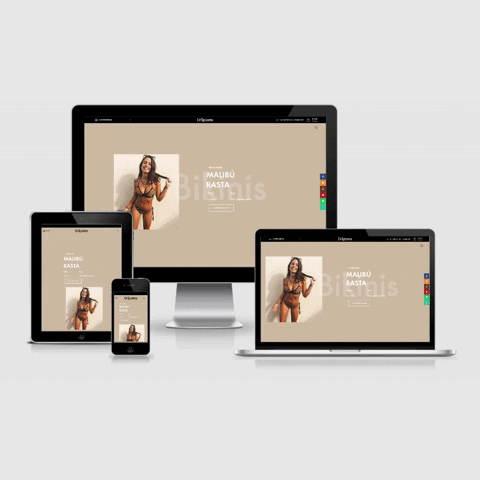 Instead of building a website for one standard screen size, people now had to build sites that could accommodate an iPad, your laptop, or your new cell phone.
Creating a website that was mobile responsive became an expensive undertaking for many and a lot of smaller organizations held off on initially making this change. This was frustrating for users who couldn't easily find the information they wanted from their phone the same way they could from a desktop computer. The demand changed and anyone with a website was forced to also change or get left behind.
Better user experience leads to better SEO
In addition to websites having to change, search engine algorithms, like Google, also changed.
Suddenly, having a mobile website became a search engine optimization (SEO) ranking factor. If you played along by ensuring that your website was well designed for small mobile screens, then search engines would give you preferential treatment by displaying your site higher up on their results pages. The logic for this was that mobile responsive sites should rank higher because they delivered a better experience. For users, it was less irritating when the text was a legible size and there was no need for awkwardly scrolling in weird directions.
Today there is no argument on if you will or will not build a responsive site. It's clearly understood by everyone that you can't build a website without making it easily readable on mobile. Building a responsive site is less technical and way cheaper than ever before. The barriers that would have prevented someone from making this change in 2013 are now non-existent.
As the internet evolves, I'm confident that we will see the same adoption of web accessibility. I'll even go a step further and say that, in marketing, accessibility will become more important than SEO.
Why will web accessibility become more important than SEO?
Web accessibility is a series of strategies, steps, and tactics to help you better serve your audience, while SEO is to help you meet the demands of search engine spiders (robots that scan your website).
In a nutshell? One is for people and one is for robots.
Just like the demand for responsive websites changed industry standards of web design, I believe will happen for accessible websites.
Web accessibility is important to many areas in marketing. I mean if people can't see it/read it/hear it…then what's the point?